Ivo Kahánek: Two performances with the Berlin Philharmonic in one week
17. December
Pianist Ivo Kahánek has achieved a phenomenal success as the soloist of two concerts with the Berlin Philharmonic under Sir Simon Rattle during one week.
Ivo Kahánek is only the second Czech pianist who has ever had the opportunity to perform with the Berlin Philharmonic. The first was none other than Rudolf Firkušný.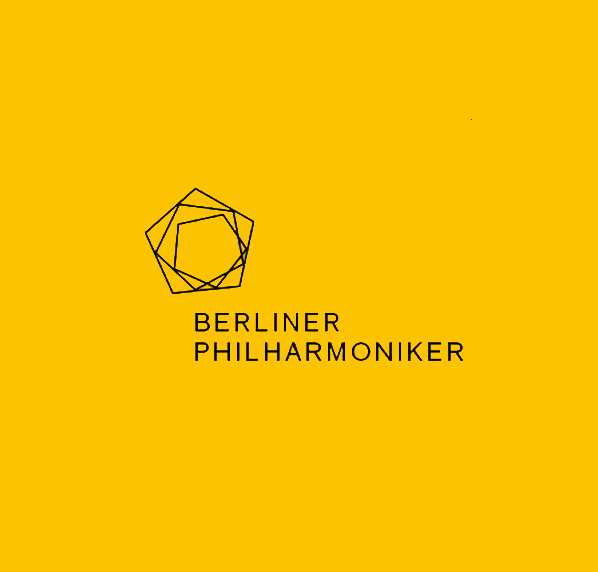 Both sold-out performances were highly acclaimed by critics and general public as well. On 8th November 2014 in Berlin and one week later in Prague Ivo Kahánek was rewarded with standing ovations of two and a half thousand listeners after the performance of the 4th Piano Concerto "Incantations" by Bohuslav Martinů. His masterful performance was appreciated by the chief conductor Sir Simon Rattle as well:
"For me it's a particular pleasure to be playing for the first time with Ivo Kahánek who I've always known as really a great pianist and to come and play this extraordinary concerto of Martinů No. 4 Incantation that Firkušný told me about all these years ago.
Ivo Kahánek is great pianist, we've enjoyed him enormously. He is very special type of personality and you feel it. You feel he is in his own particular world, very beautiful world and you feel the complete honesty and integrity of his playing. He has absolutely "non modern" piano sound, bless him, very warm, very singing sound, that is what we all noticed immediately. It's been really a pleasure and honour to make the first work with him. He made a lot of friends in orchestra quickly…"
Bachtrack.com, Frank Kuznik:
http://bachtrack.com/review-beethoven-rattle-berlin-philharmonic-prague-november-2014
Bohuslav Martinů's Piano Concerto no. 4 with soloist Ivo Kahánek, arguably the finest Czech pianist of his generation (Kahánek is 35). Though he is known primarily for his luminous interpretations of Janáček, Kahánek made the Martinů concerto a signature piece with a memorable performance at the BBC Proms in 2007 with Jiří Bĕlohlávek and the BBC Symphony Orchestra.
Kahánek's graceful, nuanced approach provided a satisfying counterbalance to Rattle's boisterous treatment of the concerto, which opened with a burst of color and raced along on surging melodic swells and rifle shots of percussion. The large dimensions made for dramatic contrasts and brilliant fireworks, though were perhaps a bit much for a witty, compact work of just two movements. Immersed in the orchestra, the piano gets few solo lines, but Kahánek made the most of those with a soft touch and smart phrasing. The harp also gets some prominent moments, and positioning it at the front of the stage added a fine filigree to the piece.
The absolute winner of the Prague Spring Intternational Piano Competition performed the Fourth Piano Concerto ("Incantations") by Bohuslav Martinů at the BBC Proms with the BBC Symphony Orchestra under Jiří Bělohlávek. The concert took place at the Royal Albert Hall in London in August 2007 and was broadcast live by the BBC Radio 3 and the BBC Television as well as the Czech National Radio station "Vltava". This critically acclaimed Proms debut is now offered by Deutsche Grammophon as a digital download.
Moreover, Ivo Kahánek performs regularly with the Czech Philharmonic Orchestra and has made highly appreciated debuts with BBC Scottish Symphony Orchestra Glasgow, WDR Orchestra Cologne, Philharmonie Essen, Czech Radio Symphony Orchestra, Prague Symphony Orchestra, Prague Philharmonia, Brno Philharmonic and many others. He has performed with well-known conductors, e.g. Pinchas Steinberg, Vladimir Ashkenazy, Jiří Bělohlávek, Zdeněk Mácal, Jakub Hrůša, Tomáš Netopil, etc.
In 2015 he is going to perform in a tour around Japan playing Tchaikovsky's Concerto in B-flat minor accompanied by Brno Philharmonic under Jakub Hrůša, at the international festivals of Styriarte Graz (Austria), Dresdner Festspiele (Germany), Dvořák's Prague, and play in concerts in Italy, Germany, Denmark, Poland and the Czech Republic.
A graduate of both the Janáček Conservatoire in Ostrava under Marta Toaderová and the Academy of Performing Arts in Prague under Ivan Klánský, Ivo Kahánek also studied for one semester on the Advanced Instrumental Studies course at the Guildhall School of Music and Drama in London under Ronan O´Hora and participated in master classes with Karl-Heinz Kämmerling, Christian Zacharias, Alicia de Larrocha, Imogen Cooper, Peter Frankl and many others.